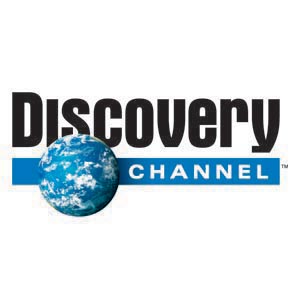 Every parents' worst nightmare just happened in California.  A young teenager, confident, responsible and well-educated about her food allergies took a bite of a typically safe snack that happened to be made this time with peanut butter.  She took every precaution; she didn't even swallow it.  Her parents were there.  Her dad, a doctor, administered a usually life-saving dose of epinepherine — three times.  And, despite the arrival of the ambulance, she suffered cardiac arrest and died.  My heart breaks for the Giorgi family.  And, this story haunts not only me, but everyone touched by food allergies.
The widespread effects of food allergies among children has been gaining national attention these days.  Contributing to that conversation is the Discovery Channel who, in partnership with FARE (Food Allergy Research & Education), produced a documentary about food allergies to air on the Discovery Channel on September 7th.
Narrated by Steve Carell, this educational program features interviews with the top allergists advancing the understanding of food allergies and those revolutionizing its treatment.  It reviews legislative efforts to protect Americans living with food allergies.  The documentary also interviews families who live with food allergies and those who are working to raise awareness about it.  My family was privileged to be among them.
The discussion surrounding food allergies is steadily growing, as evidenced not only by the Discovery Channel documentary but also by the New York Times Magazine article ("The Allergy Buster", March 7, 2013) about the amazing work of allergists across the country and by Dr. Kari Nadeau in particular.  As most of us are well aware, the rate of food allergies is on the rise (over 50 percent in the last 20 years alone) as is the rate of hospitalization for food allergic reactions.  And, although rare and a fact all parents would like to ignore, the risks of fatality from this devastating diagnosis are real.
In my interview during the documentary, it was important for me to share our collective perspective as parents:
Food allergies are not the same as food preference – food allergies can be deadly – a fact that shakes us to our core;
Parenting a child with food allergies requires exhaustive vigilance to keep kids both physically safe and psychologically healthy;
We are committed to educating those people who don't understand food allergies and eternally grateful to those who do.
My son, who is 8 1/2 lent a food allergic child's point of view:
Living with food allergies isn't easy and can even be downright difficult;
Having food allergies puts him in awkward social situations frequently that he must sometimes navigate without adults: at school, he eats at a separate peanut-free table for children but must still remain careful of their tree nuts and dairy items.  He brings his own cup cakes to birthday parties, having to refuse even the BEST looking birthday cake.  He cannot share in foods offered by well-meaning parents of his friends, which can exclude him from surprise treats at school, celebrations and holidays.
It can bring about a constant sense of concern.  In his own words to his grandparents, my son recently said, "The problem with being a kid with food allergies is that I can't be careful [about food] only

70%

of the time.  I need to be careful 100% of the time. "
I know you may have heard the same from your children and I know we all wish it wasn't our child's responsibility to feel this way.
This underscores my personal philosophy that in order to raise confident kids, we – the parents, teachers, siblings, grandparents, camp counselors, chefs – need to approach food and food allergies in a new and healthy way.  I am as committed as ever to helping simplify the lives of families managing food allergies in the hopes of reducing some of the stress surrounding food.   And, I will continue to lend my voice to further the understanding of food allergies.
Kudos to the Discovery Channel for recognizing the significance of this issue and the way in which the effects of food allergies are touching the lives of so many and kudos to FARE, Mylan Specialty L.P. and the Discovery Channel for bringing this to our collective attention.  

The documentary will begin its run on the Discovery Channel on Saturday, September 7th, 2013 at 8am and again on September 21st at 8am.  The program will also be available to download and for use by schools nationwide through Discovery Education.
Watch the documentary here:  An Emerging Epidemic: Food Allergies in America.